HTC is committed to listening to users and delivering customer satisfaction. HTC have heard your voice and starting now,
HTC w
ill allow our bootloader to be unlocked for 2011 models going forward.
HTC
plan on releasing the updates that will allow you to unlock your bootloader in the coming months, please keep an eye on this website for more details on which devices will be adding to this feature.
HTC
are extremely pleased to see the energy and enthusiasm from their fans and loyal customers, and are excited to see what we are capable of. HTC eagerly anticipates your innovations.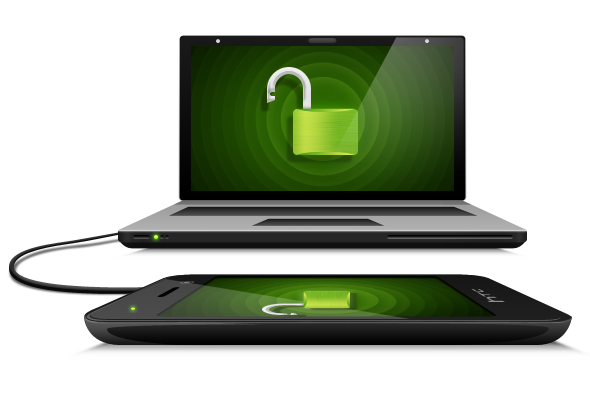 It is our responsibility to caution you that not all claims resulting or caused by or from the unlocking of the bootloader may be covered under warranty.
Please note that unlocking your bootloader does not mean that you will be able to unlock the SIM lock. Unlocking your SIM lock is at the discretion of your operator/carrier and is not part of the bootloader unlocking scope.
HTC devices have been designed with hardware and software specifications in mind and unlocking the bootloader will change the software and may cause unexpected side effects. It is impossible for HTC to ensure the proper functioning of your device after this. In the worst case scenario, it is possible that your device may be physically damaged due to overheating or the behavior of your device might be altered including, but not limited to, hearing aid compatibility (HAC) and specific absorption rate (SAR) values.
Some content on your device may also be invalidated and cannot be accessed any more because of invalid DRM security keys. This includes content that you may have purchased through a 3rd party vendor and through HTC. Furthermore, although you will still be able to receive updates to your device via FOTA ("firmware over the air"), HTC do not guarantee that updating your device via FOTA will not render your device unusable. Please understand that you will not be able to return your device to the original state and going forward your device may not be held covered under the warranty for all claims resulting from the unlocking of the bootloader. HTC bears no responsibility if your device is no longer usable afterwards.
HTC is committed to assisting customers in unlocking bootloaders for HTC devices. However, due to some of our carrier customers concerns, certain models with specific restrictions may not be able to be unlocked. Please refer to HTC list of supported devices to see if your device is eligible for unlocking the bootloader.
HTC strongly suggest that you do not unlock the bootloader unless you are confident that you understand the risks involved.
This is a technical procedure and the side effects could possibly necessitate repairs to your device not covered under warranty. If you are still interested in unlocking the bootloader, and you understand the consequences both to your device and to your warranty, then you may refer to the following pages where we have provided the unlocking instructions.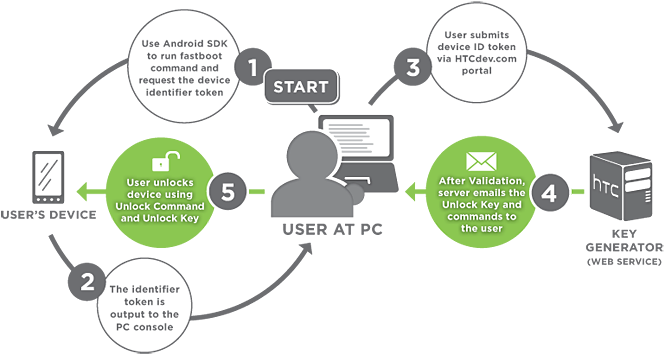 Steps for Unlocking Bootloader from Any HTC Device -
First go to HTC Dev, Unlocking Your Bootloader Site - HERE

Make sure you have a Account Registered on that Site. If not then Make a Account First.

After Making the Account. Go back to the Bootloader Site.

See on the Right for the Supported Device Section, & Select your Device.
Don't worry if your Device Name is Not Available, then Choose the "All Other Supported Models" Option from the DropDown Menu. [ If you have ANY of the XPERIA MODELS then you need to Choose the LAST Option. ]
After that, if you haven't login then Login & Just Choose the YES Option.
This Popup Explain that, Unlocking Bootloader from HTC Model will Void you Warranty. So If you are not Interested in Voiding your Warranty then Close that Tab & Sit & Enjoy. If you don't Care of Voiding your Warranty Just Click "YES".
After that The Legal Term Popup will Come. Just Select both the Option & Click on "Proceed to Unlock Instructions".

Now you just Need to Know how the ADB Network Works & Need to Install Some Drivers.

Below are the List of items you need to Download Before Proceeding.

Google Android SDK zip - Here [ Click on DOWNLOAD THE SDK, Select your Comp Bit Format & tick the Legal Term & Condition & Download the Zip & Install. ]

Java Runtime Environment - Here

And the Last HTC Sync (Windows Only) - Here [ Scroll Down, Search for HTC Sync & Just Click Download & After that Install ]


------------------------------------------------------------------------------------------------------------------------------


Click on "Proceed to Step 5"

And Now you can Read the Rest of the Instruction Given on the HTC DEV Page.

Just Read the Instructions Carefully & you will Unlock your Bootloader from your HTC Device.
If you have any Issue while Unlocking the Bootloader We will Be Always there to Help you.
Bootloader Needs to be Unlocked to ROOT , Install CWM & Custom ROMS on your HTC Device.
So Make sure you have Unlocked Bootloader from this Tutorial & Then you can move on to root your Device.
For any More Queries Comment Below.
You Can get all the News Update about this Brand [ HTC ] -
Here